Anton's World Famous Beer Cap Collection
Meet Anton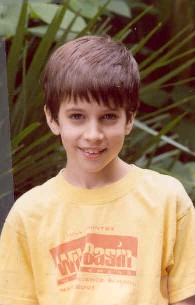 Anton is Madelaine and Alec's younger brother.
He lives in Austin with his dad, Breck, and his mom, Cathy.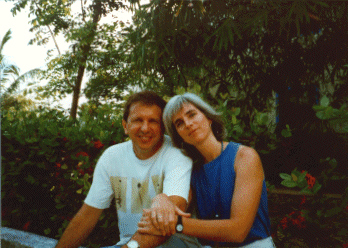 Anton has an extensive collection of beer caps that he started by gathering from local Austin establishments. Behind the scenes of this endeavor, there are teams of beer cap scouts who are combing the face of the earth to make this the best collection ever.
The Collection Index
Domestic Beers
Shiner
Celis White
Samuel Adams
Foreign Beers
Belgium
Abbaye de Bonne Espérance
Abbaye de Floreffe
Abbaye Tongerlo
Abbaye du Val-Dieu Blonde
Abbaye du Val-Dieu Brune
Abbaye du Val-Dieu Triple
Affligem
Barbar Bière Sp$eacute;ciale Blonde au Miel
Barbar Winter Bok
Blanche de Bruxelles (Manneken Pis)
Blanche du Lion
Blonde d'Abbaye 66
Bockor (Bellegem Brewery)
Brigand
Brugse Tripel
Charles Quint
Ciney Spéciale (a stylised "C")
Ciney Blonde
Chimay Blanche
Chimay Bleu
Chimay Rouge
Corsendonk Angus
Cuvée de Francorchamps
DAS
Delirium Tremens (capsule with blue foil)
Enghien NoŽl (Brasserie de Silly)
Floreffe, Bière d'Abbaye
Floreffe Blanche
Gold
Grimbergen Roussa
Gueuze Belle Vue (hops & malt)
Gueuze Girardin
Hapkin
Hoegaarden Blanche
Hoegaarden Fruit Défendu
Hoegaarden Grand Cru
Hoegaarden Spécial (blue & gold with a hand holding bishop's cross)
Jacobins Kriek
Judas
Jupiler
Karmeliet Tripel
Kasteel
Kriek (cherries)
Kwak
La Bière du Demon (Les Brasseurs de Gayant)
La Vieille Salme (2 fish on capsule)
Leffe
Leffe Brune
Leffe Radieuse (red foil cap)
Lindemans
Loburg
Maes
Maes 33cl
Maredsous Triple 10
Mort Subite
Orval Trappist
Palm Dobbel
Palm Spéciale
Passendale
Pierreuse
Poperings Hommelbier
Printemps de Silly
Ramée Ambré
Ramée Blonde
Rochefort 10
Rodenbach
Saint Bernardus Abt. 12
Sloeber
Spécial Op-Ale
Stella Artois
Super des Fagnes Brune
Tourtel
Trappiste Rochefort 8
Trappiste Rochefort 10
Trappiste Westmalle Dubbel
Trappiste Westmalle Tripel
Trappiste Westvleteren
Verhaeghe
Westmalle Dubbel
Winter Koninck (Brasserie DeKoninck)
Zulte
China
Tsingtao
Denmark
Carlsberg
Ceres Red Erik
Ceres Denmark
France
1664
"33" Export
Ch'ti
Desperados
Force 4
Goldhorn (Kronembourg)
Kanterbräu
Kingsbräu
Kriska (Fischer)
Kronenbourg
La Sorcière (Brasserie de Saint-Amand-les-Eaux)
Secret des Moines
Pelforth Blonde
Pelforth Brune
La Raoul
Triple Moine (Brasserie de Bocq)
Germany
Beck's
Bitburger
Diekirch
Eku
Engel 1783
Greece
Mythos
Holland
Hollandia
India
Cobra
Italy
Birra Peroni
Luxembourg
Diekirch
Mauritius Island
Phoenix
Morocco
Casablanca
Nigeria
Star
Rwanda
Primus
Mutzig
La Réunion
Bière Bourbon
Bourbon Blanche (blue swirl design)
Bourbon Rousse (orange swirl design)
Sardinia
ichnusa
Dreher
Spain
Amstel Aguila
Cruzcampo
Mahou
San Miguel
San Miguel Especial
Sri Lanka
Elephant Ginger Beer (elephant)
The Ceylon Brewery (stag head)
Carlsberg (for export)
Sweden
Lättol (green cap)
MB - Mariesbad Bryggeri
Carlsberg Hof
Spendrups Mellanöl Krona
Spendrups Export
Lättol's Norrlands Guld (red cap)
United Kingdom
Black Stout (Young & Co's Brewery)
Legend
Gordon Highland Scotch Ale
John Martin's Original Ale