Joe Morgan
September 20, 1943 -- March 16, 2004
This is dedicated to the memory of Joe Morgan, who left us on March 16, 2004.
Memorial Celebration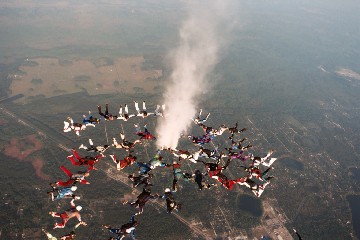 [Photo by Van Wideman, 2004.]

An air burial celebration was held at 17h00 on April 10, 2004 at the SkyDive Deland drop zone, Deland, Florida.

Simultaneous memorial dives were held at Elsinore and Perris Vally.
For more details see Memorial celebrations.